ABOUT THE PROGRAM
Centre for Excellence in Automobile Technology (CEAT), Anna University in association with M/s. Tamil Nadu Skill Development Corporation (TNSDC) is planning to launch TNSDC – AU – Autodesk Fusion 360 Mega Challenge powered by M/s. Autodesk Inc., This is a Skill Development Initiative event under the aegis of 'Naan Mudhalvan' programme. The proposed event will be launched during 3rd week of August 2022.
OBJECTIVES
The main objective of this event is "To empower students for future skill development, embrace design, and bring their ideas to life". Also To introduce students to New emerging technologies like, Generative Design (AI-based learning), Additive Manufacturing thereby enhancing their skills in design thinking leading to product innovation
To connect Students with the industry to solve Realtime problems.
To leverage Autodesk solutions in interdisciplinary areas of electronic and Mechanical CAD under one platform to design smart products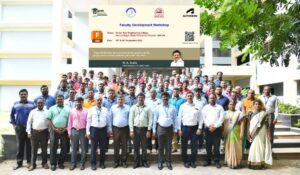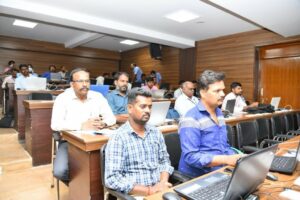 Mr.M.VINOT KUMAR M, Assistant Professor, Department of Mechanical Engineering attended a two days Workshop on "Workshop on Fusion 360"19th -20nd September 2022 at Sairam Engineering college west thambaram ,Chennai.